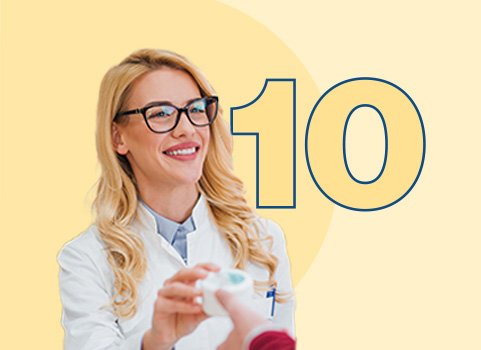 Online Learning
10 Jobs You Can Get with an Online Degree
If you're thinking about going back to school to earn a degree or new qualification, you've probably wondered if online school is really worth it, and if you'll be able to get a job by the end of your program. Keep reading to find out some of the best jobs you can get with an online degree and how Penn Foster can help get you started.
Is online school really worth it, and will it help you get a job by the end of your program? Keep reading to find out some of the best jobs you can get with an online degree.
What is the best online degree to get?
The best online degree will depend on what you're interested in doing. Some careers require a minimum of a bachelor's degree, while others may only need a career certificate or career diploma, and others may be looking for something in between, like an associate degree. Confused about the differences? Check out this blog to learn more about the similarities and differences in degree types.
If you're starting from scratch and not sure of which career route you want to take, consider what your personal goals are. Some people want to make sure they're doing something they really love, regardless of salary. Others may consider salary to be a top priority, and some just want to start a new career fast.
10 great jobs you can get with an online degree
Ready to start looking into an online degree? Check out these ten careers that you can start with the help of an online degree from Penn Foster.
1. Healthcare management (Average salary $42,000)
With an aging population, healthcare careers are in high demand. If you have a desire to work in the medical field, a Healthcare Management Associate Degree is a great start to help you work towards leadership and administrative roles in a variety of settings like doctor's offices, healthcare clinics, and hospitals.
Read more: What Can I Do With a Degree in Healthcare Management?
2. Medical billing and coding (Average salary $44,242)
Medical billing and coding is a fast-growing job in medicine, meaning there are some great opportunities available for those who choose this career path. Medical billers and coders manage the records for doctors' offices, clinics, hospitals, and insurance companies. And, an additional perk is that it's a job that can often be done from home and with flexible hours! When you're choosing a Medical Billing and Coding program, look for you that can help you prepare for industry-recognized certification exams.
Read more: Your Medical Billing & Coding Salary Guide
3. Sterile processing (Average salary $23.32 per hour)
Though a less well-known medical career, sterile processing is a growing, behind-the-scenes career of a high level of importance. These are the individuals who ensure medical and surgical equipment is clean and functioning to the highest standard. In a Sterile Processing Technician program, you'll learn the duties required to be a sterile processing technician, the procedures for aseptic technique, and even HIPAA regulations.
Read more: What Does a Sterile Processing Technician Do?
4. Pharmacy technician (Average salary $36,740)
Pharmacy technicians work under the supervision of a licensed pharmacist, assisting with most parts of the pharmacy, from hospitals to clinics to retail and everything in between. To become a certified pharmacy technician, you'll need to pass the necessary certification exam and register with your State Board of Pharmacy, and a Pharmacy Technician Career Diploma can help you do just that, by learning through interactive lessons and real-world simulations.
It can be a lot of work, but if you're interested in working with people and embarking on a rewarding career, learn about the top ten reasons to become a pharmacy technician.
Read more: The Ultimate Guide to Becoming a Pharmacy Technician
5. Veterinary technician (Average salary $36,850)
If you have a love for our furry friends, you can earn a Veterinary Technician Associate Degree in as little as nine months from Penn Foster. Veterinary technicians work under the supervision of a veterinarian to help animals. A clinical role, vet techs are often the first people to see an animal, assessing them, taking their health history, and even completing laboratory tests, as well as helping to educate pet parents.
Read more: What does a Vet Tech Do?
6. HVAC (Average salary $48,630)
HVAC technicians are responsible for installing, repairing, and maintaining ventilation, air conditioning, and refrigeration systems in buildings. Since all buildings need these ventilation systems, HVAC technicians can work in either commercial or residential settings. HVAC falls under the skilled trades, an industry expected to experience growth over the next decade. And, with an aging population of current HVAC techs, you can expect to experience job security in a career in this field. You can earn an HVAC Career Diploma in just six months while preparing for your EPA certification, the cost of which is included in your tuition.
Read more: What is an HVAC Technician?
7. IT support specialist (Average salary $57,910)
With an increased reliance on computers in the workplace, in addition to more remote and work from home jobs, there's a steady need for experienced IT support specialists. An IT Support Specialist Career Diploma course can help you learn the skills needed for computer security, as well as the foundational skills such as hardware repair, troubleshooting, and networking.
Read more: 4 Reasons to Become an IT Support Specialist
8. Event planning (Average salary $49,470)
Most people first think of weddings when they think of event planners, but event planners use their skills for everything from birthday parties, bridal and baby showers, bar and bat mitzvahs, to corporate events. An Event Planning Career Diploma can help you hone your problem-solving and organizational skills, as well as help you widen your knowledge of different customs, traditions, and business management.
Read more: Guide to Becoming an Event Planner
9. Business management (Average salary $76,570)
If you're looking for a great foundation for well-paying entry-level jobs, you may want to consider a degree in business management. Regardless of whether you decide to study for an associate or bachelor's degree, Penn Foster can help you learn the skills needed to pursue a variety of jobs in fields like sales, marketing, and finance.
Read more: Why You Should Study Business Management
10. Criminal justice (Average salary $67,290)
Criminal justice can provide you with a rewarding career in public service, covering all aspects of the legal system, like police work, legal prosecution and defense, as well as corrections. In addition to knowing the laws and how they work, you'll also need an understanding of peoples' life experiences and motivations. Either an associate or bachelor's degree from an accredited criminal justice degree program can provide you with the credentials you need to get started.
Read more: How to Prepare for a Career in Criminal Justice
Can you get a degree entirely online
Depending on the degree, yes. Some online education programs also include externship programs or other opportunities to use your newly acquired skills in the "real world" as part of your education.
Just like a traditional degree or certificate program, in an online program you'll have assignments and exams; you'll just study and complete the courses for your program wherever and whenever it is convenient for you.
Does an online degree have any value?
One of the biggest questions any student should ask before enrolling in a school is whether or not they are accredited. Accreditation means that an institution and its programs meet the quality standards of accreditors. Without these credentials, you may struggle to take the next steps in your education or career. Penn Foster Career School, Penn Foster High School, and Penn Foster College have earned through the Distance Education Accreditation Commission (DEAC), which is recognized by the U.S. Department of Education as an accrediting agency. It's these rigorous standards that give your online degree value.
Read more: Is Penn Foster Legit?
Is an online degree the same as a regular degree?
Yes, your degree is the same as if you were attending any other licensed, accredited institution.
Read more: How Do Online Classes Work?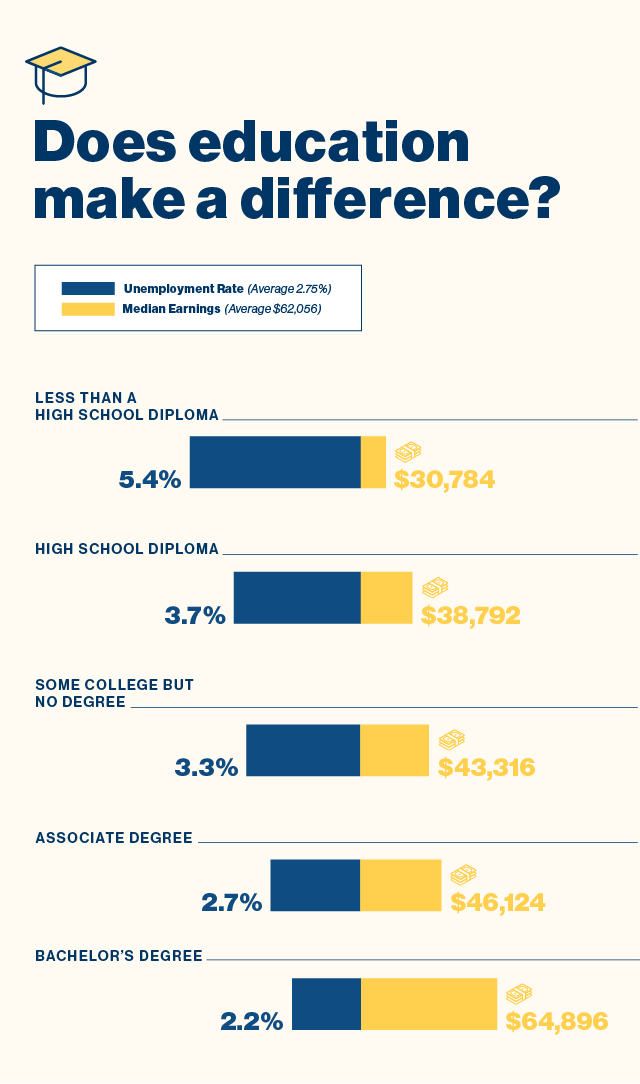 Can online classes get me a job?
While there's no definite guarantee that taking online classes will get you a job, they can indeed help you on your path towards getting one. An increase in knowledge coupled with a degree, certificate, or other qualification can help you show potential employers that you have the skills and information needed for a particular position. They also provide an employer with an idea of your work ethic and determination. Taking the time to go to school to earn a new credential can show a hiring manager that you aren't afraid of a challenge, can work hard, and reach your goals, all desirable qualities for an employee.
Study online with Penn Foster
If you're ready to kickstart a new career with an online degree, Penn Foster can help. Call an Admissions Specialist at 1-888-427-6500 to learn more, or enroll online to get started today.