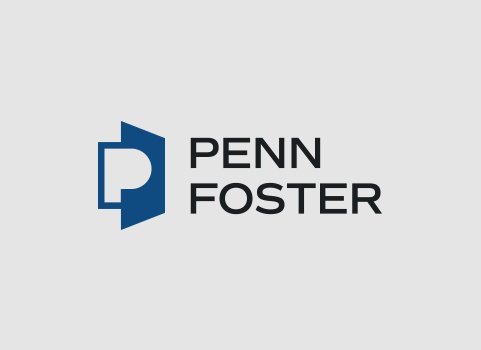 Online Learning
How to Write A Quality Essay
When you're not confident in your writing skills, the thought of submitting essays or research papers as part of your online Penn Foster program can feel overwhelming. Where do you even start? Before you get stressed or convince yourself you can't get a passing grade in your English classes, here are a few tips on writing a good essay.
You can write an essay you're proud of
Whether you're a good writer or think you could use some improvement, school essays can be stressful. Unlike multiple choice tests, an essay doesn't necessarily have one right answer and you, as the writer, are responsible for deciding how to reply to the essay prompt. Besides making sure you include enough research and reasoning to back up the point you're trying to write about, your thoughts need to be organized, you must meet the word count requirement, there's also grammar, spelling, vocabulary, and more to account for. Before you start to feel overwhelmed or think about putting it off, here are some easy tips for writing a quality essay you can be proud of.
What to do before you start writing
Writing a good essay starts with planning. While some experienced writers may tell you that they sit down at their computer and the words just flow from their fingertips (because they might not even realize they are still pre-planning their work mentally), it's important to know how to map out your essay before getting started. As a student, pre-writing steps not only help you organize your thoughts but also help you learn about all the small parts that come together to make a great essay.
So, when you get to your first course that requires an essay, start with these steps before you write your first paragraph.
Figure out your topic. What are you writing about? You don't have to get super specific yet but figuring out what your essay will be about in general is step number one. For example, if you were writing this blog, the topic could be simply stated as: The topic of this blog is to give advice on writing a good essay.

Think about your audience. Who is reading your essay? Who do you want to speak to or convince through your writing? Knowing who you're writing for helps you decide the tone of the essay, what vocabulary to use, and even what information to include.

What's your purpose? Consider is the point of your essay, outside of your having to write it for a grade in school. What are you trying to accomplish? As an example, let's go back to the idea that you're writing this blog. The topic of the blog is to give readers advice on writing a good essay. The audience you're writing to is mostly students, or readers thinking of becoming students. The purpose, then, is to help students understand how they can write a good essay.
As you're getting into the habit of pre-writing, jot down your answers to each of these three things before diving into an essay so you're focused on what you want to accomplish.
What should an essay outline look like
So you've done a bit of pre-writing and know your topic, audience, and the purpose of your essay. Awesome! It's time to sit down and write that essay, right? Not so fast. The next step in the writing process — especially for students — is creating an outline of your essay. When you're writing a paper for school, you can generally think of an outline as having five parts. These five parts can be translated into five separate paragraphs, although depending on your topic, you may find yourself writing more. The five parts of your essay include
The introduction. This is the paragraph where you open your essay, pull in the reader, and share your thesis statement. A thesis statement is one sentence that tells the reader your main idea and makes a claim. The rest of your essay follows up on this claim and supports your idea.

The first supporting idea. Let's go back to the example of writing this blog. The reader needs to understand the process of writing but also why they should take this seemingly-longer path to completing their essay. The best way to help the reader understand the value of the process is to use supporting data to show them that this is the best way. You might add in quotes from authorities on the topic, present data on how this process reduces the need for revisions or any number of reasons. In the paragraph following your introduction, you need to support your claims with evidence. This same support will happen in the second and third paragraphs.

The second supporting idea.

The third supporting idea.

The conclusion. In your conclusion, you want to wrap up your essay. That can include repeating your main idea and also introducing a last and final piece of evidence that supports that idea.
By drafting an outline of your essay before writing it, you're creating a map that you can follow even if you get a bit of writer's block!
How proofreading can help you perfect your essay
You've finished writing your essay and it's time to upload and submit it to be graded. But before you do, have you read over your work at least once or twice? Proofreading is an essential step to any writing you do, from emails to research papers. You may feel confident that spell check is going to catch any mistakes or typos you make, the tool will alert you to many mistakes, but some slip through. Spell check can also miss grammar mistakes, and you may not realize you forgot a sentence or two that connects one idea to another.
When you're done writing your first draft, take a break and walk away from your essay. If you immediately jump into proofreading, you may miss a thing or two yourself because you're still close to what you just wrote. Whether you leave for an hour or a day, when you come back to your essay, you'll be able to look it over with fresh eyes.
If you're able to, have a friend or family member look over your essay after you made changes. They can catch anything missing or point out things they don't understand that you may want to explain more.
What tools and resources can help you write a good essay?
Besides a friend or classmate helping you proofread, there are a few free tools out there that can help you feel more confident about your writing. One easy to use site that can make an impact on your writing and help you learn from your mistakes is Grammarly. Grammarly is an online writing and editing "assistant" that can pinpoint your mistakes in spelling, grammar, and more and tells you why your previous choice was incorrect.
Another great resource? The Penn Foster's Writer's Block through the digital Learning Resource Center! The Writer's Block offers advice and tips on writing a great essay, a perfect paragraph, and how to cite your sources. You'll also find links that can help you with different struggles you may encounter, such as how to begin your research, how to avoid accidentally plagiarizing something, and more!
Remember, practice makes perfect
If you're still worried that you will never be able to write a good essay, remember this: the more you do it, the more you learn. Following pre-writing steps, building an outline, and proofreading your essay as much as possible before submitting it can make a big difference. Not only will you become more familiar with the writing process, but you'll also start to notice how you get better with each draft. And if you're still unsure of your writing skills, the benefit of taking courses with Penn Foster is that you can go at your own pace. There's no hard deadline to meet so if it takes you a week or four to write your essay, that's okay! You have the time to make your essay what you want it to be before submitting it through your student portal. Want more advice about writing a quality essay? Check out "Help me. Please! Writing Quality Essays," one of the helpful webinars from this year's Student Success and Career Fair. Happy writing!