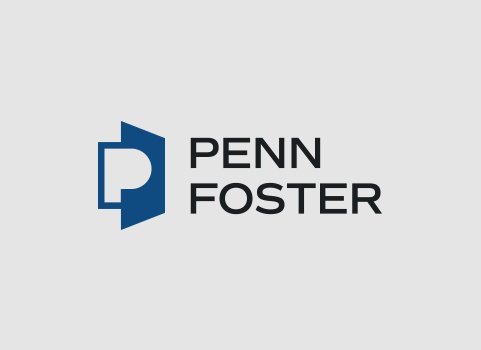 High School
High School for Teens
Student Stories
Online High School Diploma Helps Graduate Thrive
Suffering from a chronic illness, Adriana Guy wasn't able to attend in-person classes. Our self-paced program allowed her to study when she wanted and taught her time management skills. She ended up with a diploma and was able to move onto college. Read on to learn what she's up to now!
Adriana Guy suffered from a chronic illness, vestibular migraines. After her local high school decided she wasn't a good candidate to continue in-person learning, Adriana and her mom found our online, accredited High School Diploma Program.
"I liked that everything was at your own pace," she said. "Whenever I felt too sick to attend classes, I didn't have to, and when I felt well enough, I would always get done my allotted amount of work and more."
Adriana also appreciated the fact that Penn Foster accepted credits from her previous high school.
"I didn't have to repeat any classes that I already took," she said. "I was able to graduate before my previous graduation date."
Taking advantage of our self-paced program, Adriana studied at night when she couldn't sleep, during holidays, and any time she felt like it.
Once Adriana earned her high school diploma, she enrolled in our Child Psychology Career Certificate Program.
"I followed up with the child psychology certificate because one day I wanted to work with children and I thought that could eventually help me in my future career endeavors," she said.
Since then, Adrianna has gone on to earn her associate degree in medical assisting and is currently earning her bachelor's degree in health sciences with a minor in psychology, which she is expected to complete at the end of October.
She believes earning her high school diploma with Penn Foster has helped prepare her for college.
"Going to Penn Foster to finish high school, I had to make sure to have correct time management skills so I could complete my assignments," she said. "Using those time management skills have definitely helped me throughout my college career."
After earning her medical assisting degree, Adrianna became a certified medical assistant and has been able to fulfill one of her career goals of working as a pediatric medical assistant. Her ultimate career goal is to work in a managerial position at a major hospital.
"I went from being told I was not going to be able to graduate to graduating months before I was supposed to," she said. "I am very grateful for the opportunity Penn Foster has allotted me."
Go further with Penn Foster
Penn Foster's online programs may help you reach your educational goals, whether that means going back to school as an adult or transferring to an online high school as a teenager. Our admissions specialists are here to help answer your questions. Call us at 1-800-275-4410 to get started.