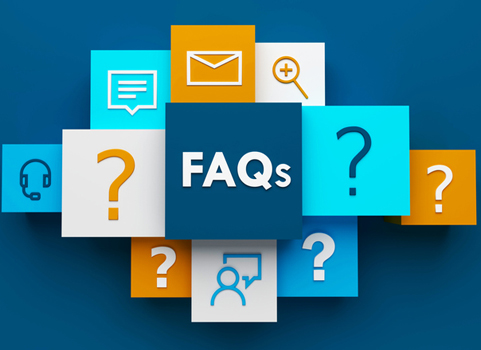 Penn Foster FAQs
Your Most Frequently Asked Questions, Answered!
Have you decided on a program at Penn Foster but have some remaining questions about what it's really like to be a Penn Foster student? We've collected some of the most frequently asked questions and answers to help you learn more about what the experience will really be like.
1. How do I pay for my program?
Since affordable and accessible learning is a priority for our students, we aim to provide just that with flexible payment plans that can fit any budget. Whether you opt for low monthly payments or decide to pay in full, you're able to make a choice that best fits your needs. Our dedicated Admissions Specialists can help you determine the best option for you!
Read more: Must Have Apps for High School Students
2. Am I able to control my own schedule?
Yes! We know that you have a busy schedule as is, so we want you to be able to learn on your own terms. With self-paced programs, that means you can work around your schedule without having to worry about set start dates or exam due dates. You can study at home or on- the- go from your mobile device, all while having 24/7 access to your student portal.
Learn more: Are Online High School Diplomas Legitimate?
3. What makes Penn Foster different?
We aim to provide affordable, online training that meets the needs of today's in-demand jobs. You can work towards building quality skills to help you prepare for the career you want. With practice exams, interactive exercises, and guidance from expert instructors, you can gain real-world experience that directly ties to the skills you'll need. You'll receive support through your Student Portal with progress-tracking tools and helpful resources to guide you along the way. By the end of your program, you can graduate with the necessary skills to help you achieve your goals.
Related Article: Is Penn Foster Legit? Here's Your Answer
4. What resources do I have available to me as a student?
Our goal is to support you and your success in your program. That means that you'll have access to expert instructors who can give you guidance to address any questions you have. Once you enroll, you'll be able to sign up for our Student Community which is an engaging platform where fellow learners support and encourage one another. The Learning Resource Center is another helpful tool with study tips and course-specific guides.
Read more: How to Protect Yourself From a Recession
5. How do exams and graded assignments work?
When it comes to exams and assignments, those can be completed at your own pace. Your program might end with a proctored exam which can be completed through the mail or online. As for grades, your instructor will apply number grades for assignments and exams and then a letter grade once you complete a course. You'll need at least a 65 for most career program classes, for all high school classes, and for college-level classes, grades will convert at the end into a quality point average, or QPA.
Related Article: What to Do If You Fail an Exam
Take the next steps in your online education with Penn Foster
At Penn Foster, you can learn affordably and flexibly to help you get to the next stage in your career. If you need some additional support to make sure this decision is the right one to fit your needs, get in touch with an Admissions Specialist today at 1-888-427-6500!
For more information addressing our Frequently Asked Questions, click here.