High School Testimonials
Penn Foster High School has helped graduates reach their goals, whether that's attending college, qualifying for a job or a promotion, or enlisting in the military. Learn what our students and graduates have to say about how the high school program has helped them.
Tracey B.
Penn Foster High School Graduate, 2019
"I feel truly amazing. I am bragging to all friends and family that I'm 45 years old and finally a high school graduate. It's never too late!"

Whitney J.
Penn Foster High School Graduate, 2020
"[Penn Foster] is the best decision you'll make, and will give you the stepping stones necessary to achieve your dreams."

Roquez H.
Penn Foster High School Graduate, 2020
"Penn Foster helped me be able to attend college [and] go to school to do something I love."

Video Transcript
My name is Christina Mesta and I'm a Penn Foster High School graduate because I got my high school diploma with Penn Foster I'm actually enrolled in college right now and I needed that diploma to get into college so I'm in college right now for medical assistant this is something I've always wanted to do this has always been a goal it's never too late and so I was like I'm doing this my favorite part was that even though I was at work I could go onto my cell phone during my breaks during my lunches and I could read my material and I could sit there and I could use my phone to test for my material so even there was never a time where I couldn't be like oh hey I don't have time to study or I don't have time to test I always had time it actually has boosted my confidence a lot it makes me feel like I can honestly go out into the world and conquer anything else that comes in my path I want to become an LPN because they're just caring people and I love to care for people and I love to help people when they need it so I feel like that would be the best field I would honestly fit in education did help me make more money it does help open doors to more opportunities and if you do have an education then you're looked at a higher standard than somebody who doesn't have an education you know some people might just be like oh it's just a paper but to me it's more than a piece of paper this diploma makes it felt like I can honestly conquer anything.
Unlock Your Potential as a High School Graduate Like Christina Mesta
Christina's online education helped build her confidence and opened the door to new opportunities so she can pursue the future she wants. She earned her high school diploma on-the-go and around a busy work schedule by making the most of her mobile-friendly, self-paced program. Since graduating, she has started a new job, where she makes more money, and enrolled in college with plans to become a medical assistant.
Learn about our High School Program
Read Real Student Stories
Learn about real students' experiences with Penn Foster's High School Diploma Program.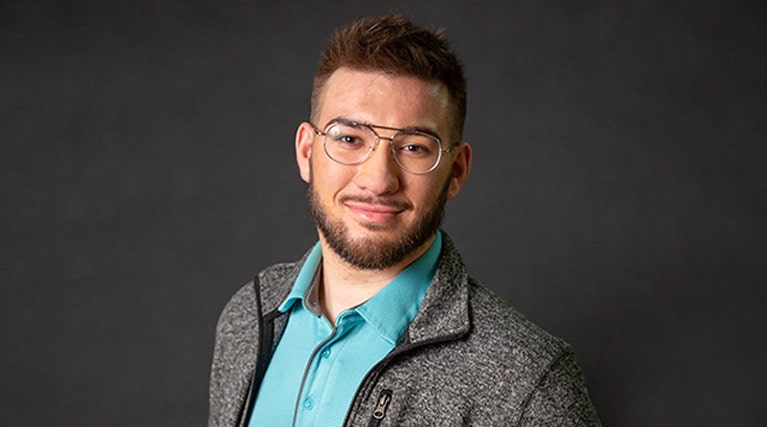 Set Your Own Plan for Success Like Dylan Benavidez
Dylan had a plan to fast-track his future, so he enrolled in Penn Foster where he says he was able to earn his high school diploma at his own pace without compromising on quality. Graduating early gave him a head start on his future, and at 17 he was able to enter the workforce full-time, where he was soon promoted. Now, he wants to support his community by running for public office.
Listen to Dylan Benavidez's Story