Train Online to Become a Medical Administrative Assistant
Take the first step towards a new career as a medical office assistant with accredited training from Penn Foster Career School. With our online, self-paced Medical Administrative Assistant training program, you can study when you want, where you want, and at the pace you want.
Prepare to take the CMAA and CEHRS exams with confidence.
Our regionally and nationally accredited online Medical Administrative Assistant training can help you prepare for the National Healthcare Association¹ CMAA (Medical Administrative Assistant Certification) as well as the CEHRS (Electronic Health Records Specialist Certification) exams.
Why Choose Penn Foster Career School?

Start and study when you want
Open enrollment means you start when you and ready and with our mobile-friendly learning platform you can study at home or on the go.

Dedicated Success Coaches
Our Success Center is made up of Certified Instructors and Success Coaches, Teaching Assistants and Student help Staff all working to help you succeed.

On-Demand Learning
Do not wait for a class to start — you decide when to begin with our on-demand learning platform.

Set your goals and pace
With our progress-tracking and goal-setting tools, you can customize your study and exam schedule to help meet your personal goals.

Proven Reputation
With over 45,000 graduates across our High School, Career School, and College in 2016, as well as our stable accreditation, you can know you are in good hands!

Connect with other students
Connect in real-time with your peers in your career area in our Penn Foster Community.
Why become a Medical Administrative Assistant?
Medical administrative assistant and secretary jobs are expected to increase 21% over the next several years according to the Bureau of Labor Statistics.² Now is a great time to get the medical office assistant training that will help you prepare to enter this booming career field with Penn Foster.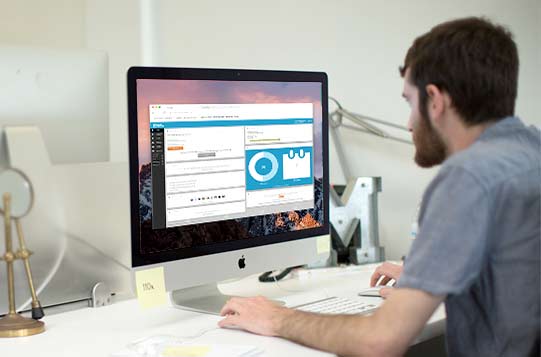 A Digital Learning Experience
With interactive, mobile-friendly courses, progress-tracking and goal setting, and personal coaches to help you succeed, the Penn Foster Online Learning Experience (PFx) is designed to help you succeed!
Medical Administrative Assistant Course Details
Our Medical Administrative Assistant courses cover topics such as office procedures, body systems/terminology, basic pharmacology, and more to help you succeed in a medical office setting.
Tuition
With flexible, affordable payment options, you can get started on your medical administrative assistant training online today.
Penn Foster was the one school that I found where I could work at my own pace while being a mom with a busy and active schedule, and holding down employment. I was able to take my courses with me when I traveled or went to the library. It was nice not to be stuck in a classroom.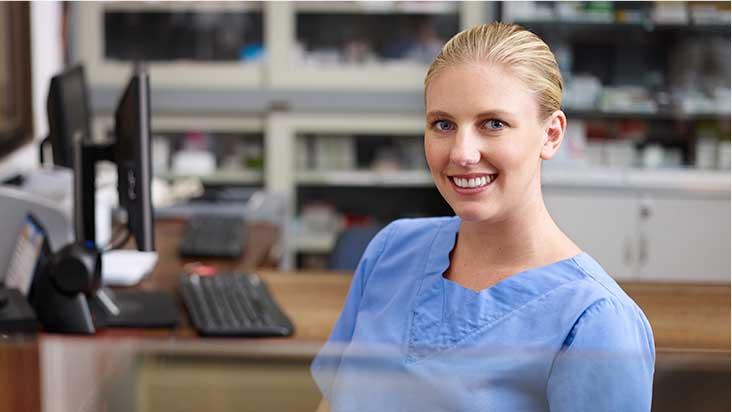 Ready To Enroll?
Get started today on your path towards an exciting career as a Medical Administrative Assistant with Penn Foster Career School's accredited, online program.
Enroll Now
Penn Foster partners with hundreds of secondary & post-secondary schools, employers, and youth organizations.