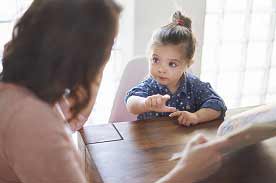 If you've dreamed of helping children learn and grow in their early stages of their life, a career as a child care professional might be the perfect fit for you. Trained child care professionals can fill a variety of roles and responsibilities, which is why we've put together this resource guide to help you understand exactly what they do!
What do child care professionals do?
Child care professionals provide care for children in a child care center, preschool, or home-based setting, and on a daily basis might perform the following tasks:
Supervise and monitor the safety of children
Prepare and organize meals and snacks for children
Help children keep good hygiene
Organize activities or educational curriculum
Develop schedules and routines to balance physical activity, rest, and playtime
Keep records of children's progress, routines, and interests
Some child care workers also help children prepare for kindergarten and help older children with homework and school assignments, depending on the age range of children in the child care center.
Where do child care professionals work?
The roles and responsibilities of child care professionals largely depend on the setting in which the professional works - ranging from preschools and public schools to childcare centers and private homes.
Professionals working in a child care center will often team with preschool teachers and teacher assistants to help teach children through a specific curriculum. They also help prepare daily and long-term schedules of activities for children in their care, while monitoring their daily progress.
Trained child care professionals may also work in a family child care center, in which children are cared for in the providers' own homes. For professionals running their own family center, tasks common in running a business - such as overseeing payroll, scheduling, and staffing - can be expected on top of traditional child care activities.
What are some qualities of successful child care professionals?
While a love for helping children learn and grow is a must, there are several other important qualities that child care professionals must have, including:
Strong communication skills. Child care professionals must work through situations with students, teachers, and parents.
Cooperative. Child care workers must be pleasant and helpful to both the children in their care and parents.
Sociable. Since child care professionals must work with others full-time, spending time with others should be fun and rewarding!
Creative. To engage children and help them learn, child care professionals must know how to think out of the box.
How do I become a child care professional?
While education and training requirements vary by state, pursuing formal education in the field is recommended to gain the knowledge and experience beneficial to starting a new career as a child care worker. If you would like to set your own schedule and learn on your own time, consider a nationally and regionally accredited online child care program!