Pharmacy Technician Training
Take the first step toward a career as a certified pharmacy technician (CPhT)​ with Penn Foster Career School. Our affordable, online training program can help you prepare for two important industry certification exams. Study anytime, anywhere, around your schedule to gain fundamental skills to begin on your path toward working in pharmacies, healthcare facilities, and more!
Why Become a Pharmacy Technician?
The healthcare industry is continuously growing, and with an aging population, Pharmacy Technician Professionals are being called on to take on more and more duties. With 4% job growth through 2029 and over 15,000 new pharmacy technician jobs projected in the United States, there's no better time than now to take the first steps toward a fast-paced, in-demand career.¹ Penn Foster's interactive courses and innovative technology included in the Pharmacy Technician Career Diploma provide real-world skills to help position students for success.
Why Choose Penn Foster College?

On-Demand Learning
Do not wait for a class to start - you decide when to begin with our on-demand learning platform.

A Committed Support System
While you can study at home, you're not alone! Our dedicated Student Services Department, Student Community, and instructors are just a call or email away.

Mobile Friendly
Take our online pharmacy tech program with you wherever you go. Our custom-designed learning platform is easy to use at home or on-the-move.

Set Your Goals and Pace
Customize your study schedule with progress-tracking and goal-setting tools that keep you moving forward.​

Proven Reputation
With 58,000 + graduates in 2019 from our accredited high school, career school, and college, you're in good hands!

Our Community
Connect in real-time with other Pharmacy Technician students in the​ Penn Foster Community.
Prepare For Your Pharmacy Technician Certifications
Our Pharmacy Technician classes include interactive and engaging exercises with hands-on practical labs and real-world simulations that will help you master your coursework. You'll cover topics such as medical terminology, managing and updating patient records, assisting the pharmacist with office duties, and more to help you prepare to sit for the following pharmacy technician certification exams:
Pharmacy Technician Certification Exam (PTCE) offered by the Pharmacy Technician Certification Board (PTCB)
Exam for the Certification of Pharmacy Technicians (ExCPT) offered by the National Healthcareer Association (NHA)
Pharmacy Technician Tuition
Take the first step toward a career as a Certified Pharmacy Technician (CPhT)​ with Penn Foster Career School for as little as
$999
. The cost of the PTCE practice test voucher (a $29 value) and the PTCE exam (a $129 value) is included in this program.
Work Experience Option
Upon completion of your Pharmacy Technician program, the self-arranged Work Experience Option allows you to seek out and gain experience as a pharmacy technician with an employer near you. Though it is not required for program completion, this optional exercise allows you to gain practical, hands-on experience in a real-world work environment. If you're interested in a Pharmacy Technician externship with CVS/pharmacy or Walgreens, consider our ASHP/ACPE accredited Pharmacy Technician Professional program with an opportunity to learn from two of the biggest pharmacies in the country.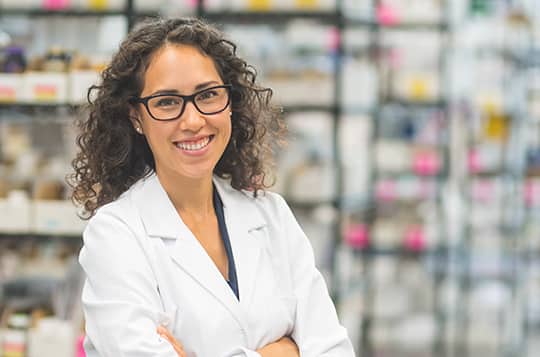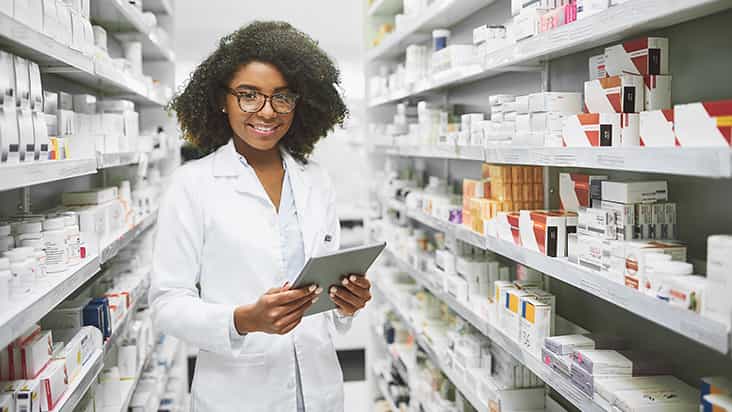 FAQ
Q. What is the salary for a Pharmacy Technician role?
A. With training and experience, some pharmacy technicians can earn as much as $49,130 per year¹ and job growth is projected to increase faster than average in the next several years.
Q. What can I do with a Pharmacy Technician diploma?
A. Pharmacy technician jobs can be found in a variety of environments such as local, national and private hospitals, drug stores, grocery stores, nursing homes as well as other medical facilities.
Q. How much does a Pharmacy Technician diploma cost?
A. We keep our program costs low and have special offers to keep your goals within reach. For as little as $999, our program also includes a PTCE practice test voucher (a $29 value) and the PTCE exam (a $129 value) included in your tuition. Visit our tuition page for the most current tuition information.
Q. Is the Pharmacy Technician Program accredited?
A. Yes! Penn Foster has been accredited for over 50 years. Penn Foster Career School has been thoroughly reviewed and has earned several important accreditations, certifications, and licensing. Most importantly, Penn Foster Career School is both regionally accredited for non-degree granting postsecondary programs and nationally accredited by the DEAC.
Q. What skills will I learn in this program?
A. Skills covered in the Pharmacy Technician career program include fundamentals of pharmacy and pharmacology, medical laws, ethics, regulations, and confidentiality, management and operations, math for pharmacists, body systems, and soft skills like customer service, critical-thinking, problem-solving and communication.