Refine your gunsmith skills
Whether you are looking to start on your path to becoming a gunsmith, or just want to refine your skills for your hobby, you can get your gunsmith career diploma in as little as three months with Penn Foster Career School's online gunsmithing training program.
Why Gunsmithing with Penn Foster?
Penn Foster Career School has offered gunsmith training for over 30 years. In the Gunsmith Career Diploma online training program, you can learn gunsmithing knowledge and skills online, with the flexibility to study at a pace that's right for you. Throughout your program, you'll have access to connect with our dedicated faculty to receive expert instruction. Additional resources for your program include helpful wall charts, manuals, and two NRA guides on Firearms Assembly. You will also receive information on how to apply for a Federal Firearms License and will have the opportunity to complete a comprehensive Brownell's practical exercise during your program.
Over 30 Years Experience Training Gunsmiths

Start and study when you want
Our mobile friendly, custom designed student portal is easy and intuitive to use at-home or on-the-go.

Dedicated Success Coaches
Our Success Center is made up of Certified Instructors and Success Coaches, Teaching Assistants and Student Help Staff all working to help you succeed.

Video Resources
Students enrolled in the Gunsmith Career Diploma Program are eligible for discounted rates for the
Personal Defense Network
premium online how-to videos.

Set your goals and pace
With our progress-tracking and goal-setting tools, you can customize your study and exam schedule to help meet your personal goals.

Proven reputation
With over 45,000 graduates across our High School, Career School, and College in 2016, as well as our stable accreditation, you can know you are in good hands!

Connect with other students
Connect in real-time with your peers in your career area in our Penn Foster Community.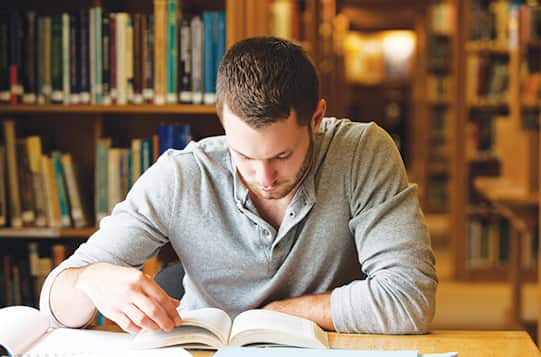 Learn From the Best
In addition to learning from our experienced faculty members, you will receive a reference library that includes industry-standard resources for gunsmiths. You'll get access to the largest gunsmith tool company with Brownells tool catalog, along with the NRA-issued disassembly guide. Near the end of your program, you will receive instructions on how to apply for your federal firearms license, so you can be confident moving forward with your gunsmithing skills.
Gunsmith Course Details
In the Penn Foster Career School Gunsmith Program, you'll cover topics such as:
Gun safety and firearm assembly and disassembly
The history of rifles and handguns, and antique firearm restoration
Basic metalwork, metal finishing, and machine tool operation
Customizing gun stocks, mounting telescopic sights, and custom loading ammunition
Tuition
With flexible, affordable payment options, you can get started on your gunsmith training online today.
After completing my Gunsmith Program, I opened my own gun shop. Penn Foster is a great way to get ahead in a career and the way the program was set up, even the busiest person can get through it. I'm so glad I found Penn Foster.

I have had great feedback from my employer after my training from Penn Foster. I have also had other job offers for gunsmithing. The knowledge that you learn is priceless. Penn Foster is an excellent school.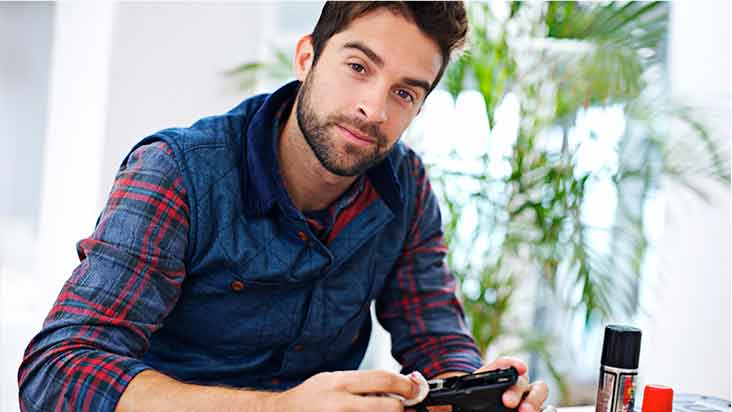 Ready To Enroll?
Get started today improving your gunsmithing skills with Penn Foster Career School's accredited, online program.
Enroll Now
Penn Foster partners with hundreds of secondary & post-secondary schools, employers, and youth organizations.