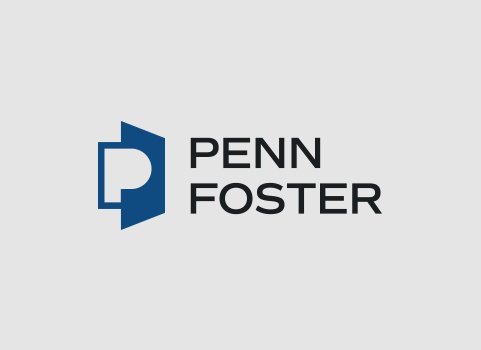 Travel and Hospitality
5 Rewarding Travel and Tourism Careers
If you're a people person searching for a rewarding job that allows you to use your communication and interpersonal skills on a daily basis, a career in travel, tourism, and hospitality could be the perfect fit for you. But what jobs are available that pay well and might allow you to travel? Take a look at these five rewarding travel and tourism jobs to help you figure out which career path suits you best.
Want a rewarding job that lets you work with people daily? A career in travel, tourism, and hospitality could be the perfect fit for you! But what travel jobs pay well and might allow you to travel?
Take a look at these five rewarding travel and tourism jobs:
Travel agent
Hotel and restaurant management
Guest service agent
Caterer
Event planner
Keep reading to learn more about average salaries and how to figure out which career path suits you best!
Become a travel agent if you love working with people
Travel agents help clients plan and book vacations and other types of travel. They'll work with clients to find transportation, hotels, and even plan the activities that will happen throughout the trip. Successful travel agents are personable, organized, detail oriented, and have strong communication and sales skills.
Typically, travel agencies and other companies that employ travel agents prefer potential employees have relevant training and education in the field.
While certification isn't required to work as a travel agent, getting certified can help you stand out when applying for jobs and can even help you earn more money over time. The most common and most recognized exam is the Travel Agent Proficiency (TAP) certification exam developed by the American Society of Travel Agents (ASTA) and The Travel Institute.
With travel agent training offered online by Penn Foster, you'll not only learn the skills you need to become a travel agent, but you'll also take the TAP exam as part of your course!
Travel agents can earn an average of $42,350 per year.
Explore more: 10 Jobs You Can Get With an Online Degree
Work in hotel and restaurant management if you like being in charge
Hotel and restaurant managers work to ensure that guests have the best experience while staying at a hotel or dining in a restaurant. They'll manage staff, work with customers, and make sure the day goes smoothly for both workers and guests.
To become a hotel or restaurant manager, you'll need some experience in the industry and, often, education or training in the skills you'll need to be successful.
Through Penn Foster's online Hotel and Restaurant Management Training, you'll learn how to recruit and manage employees, plan for success, and perform the various business duties required of the job. Graduates of the program are eligible to sit for the National Restaurant Association's (NRA) ServSafe Food Handler certification which is often required to work in an environment that regularly handles food.
One of the highest paying jobs in tourism, hotel or restaurant managers can earn an average of $56,670 per year.
Explore more: Top Careers in Allied Health
Consider becoming a guest service agent if you have customer service skills
Guest service agents play an important role in tourism and hotels, assisting guests with their hotel arrangements, sorting out problems, and offering suggestions for how to have an amazing stay. To become a guest service agent, training is important. Many guest service agents can learn on the job, but formal training in the field can help you better prepare for the job and stand out from other job applicants.
On average, guest service agents can earn a starting salary of $32,380 per year. You can take the first steps toward preparing for the job in the field with Penn Foster's self-paced, online Guest Service Agent Career Diploma.
Explore more: 12 Biggest Myths About Online High School
Catering jobs are a good fit if you enjoy cooking
There are many careers for people who love to cook, including catering. Caterers work with clients to design, prepare, and serve menus for a variety of events, from weddings to office parties. As a caterer, you can also be your own boss and run a catering business.
To become a caterer, some training is required, especially in running a business. With our online Caterer Program, you'll learn the basics of professional catering skills, gourmet cooking, and other culinary training, such as kitchen techniques and preparations, food styles, baking, and pastry. You'll also prepare to sit for ServSafe certification!
The average salary for a caterer or food service manager is $56,590.
Become an event planner if you're organized and detail-oriented
Event planners arrange events, meetings, parties, and conventions. Working with clients, they'll set up the event location, hire vendors for catering and other needs, and ensure the event goes off without a hitch.
To become an event planner, you'll need formal training. With Penn Foster's Event Planner Career Diploma, you'll cover essential topics such as the day-to-day operations of an event planner, coordinating with clients and vendors, marketing basics, creating event styles and themes, business fundamentals, and more!
Event planners can earn an average of $51,560 per year.
How do I start a career in travel or tourism?
Starting a career in the travel and tourism industry can involve several steps, depending on the specific job you're interested in. However, in general, you'll follow these steps to prepare to start a career in travel and tourism:
Figure out what career you want. Travel and tourism careers aren't limited to one type of job. The first step toward starting a career in the industry is figuring out what, exactly, you want to do. Do you want an office job? One that keeps you on your feet all day? With so many options available in the industry, you can find a job that fits your needs and personality!
Consider what training you need for a travel and tourism job. Some entry-level jobs in the travel and industry might not require a degree or diploma to get started. Others, however, do and may even prefer candidates who have relevant certifications, too. When you're considering a career in travel and tourism, also consider the time you need to commit to meet the minimum requirements of employers in the field. If you're prepared to take a training course or even go to college, you may qualify for more travel jobs and have more employment opportunities in the industry.
Find the right training program. If the job you're interested in does require some education or you want to stand out from other applicants, the next step is finding the right training program for you. When searching for programs and schools, make sure to pay attention to accreditation, the school's reputation, and how well the class schedule will fit your life. Online schools offer more flexibility in course completion time, so a self-paced program might be the best fit for your schedule.
Apply for entry-level travel and tourism jobs. Once you've learned the skills and knowledge needed to be successful in the job you're pursuing, it's time to update your resume and start applying for travel and tourism jobs. Start by searching for relevant jobs near you on sites like LinkedIn, Glassdoor, and Indeed. Once you find a job that you want to apply to, review your resume one more time and then start applying!
Work toward a rewarding career with Penn Foster
With our flexible, online classes, you can take the first steps toward preparing for a rewarding career in the travel and tourism industry from home. In our online travel programs, you'll build essential skills that can help you work toward a successful career in whatever field you're interested in. To learn more about our programs, or to get started, speak with an Admissions Specialist today at 1-888-427-6500!