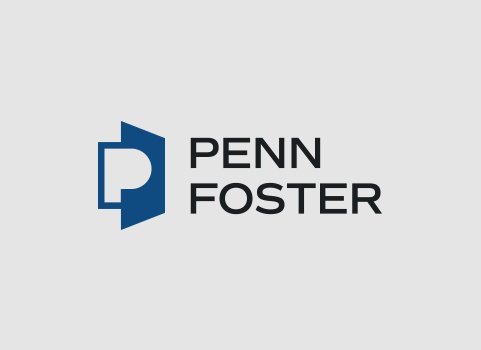 Healthcare
What is the Right Healthcare Job for Me?
The US is expected to add 1.9 million new jobs in healthcare by 2028, but you don't have to be a doctor or even work directly with patients to benefit. Here's how to find the best entry-level and remote healthcare jobs.
By 2028, the Bureau of Labor Statistics projects a 14% increase in the need for trained healthcare workers, adding around 1.9 million new jobs in the industry. With an aging population and more access to medical information, there's a greater demand for healthcare services - from preventative care to chronic illness treatment. More people seeing the doctor or taking advantage of other medical services means that not only is there a bigger need for doctors and nurses, there's a real need for those who are skilled in medical support services.
There's no better time than now to take the first steps toward preparing for an in-demand role, but with so many different roles you can perform in the medical field, how do you choose the one that's right for you?
Entry-level healthcare jobs
Unless you have previous experience working in healthcare, you'll likely start out in an entry-level position. These jobs are a great way to get your foot in the door and gain experience in the medical industry. Supporting therapists, doctors, and medical assistants in their day-to-day work can be a rewarding way to make your mark in healthcare. Positions to consider include
Dental assistant. As a dental assistant, you'll work closely with hygienists and dentists at your practice ensuring patient records are updated, treatment rooms are prepared, and explaining procedures to patients. Entry-level dental assistants made an average of $18.59 per hour in 2018, and the demand for people to fill these roles is expected to increase much faster than average over the next ten years.
Physical therapy aide. Aides are vital to a well run therapy practice, assisting with the intake of clients, scheduling appointments, and assistant patients to and from the therapy area. As of 2018, the annual salary for a new physical therapy aide was $26,240.
Medical administrative assistant. Medical administrative assistants work in doctor's offices, hospitals, clinics, and more. Combining knowledge of medical terminology and processes with office skills, a medical administrative assistant schedules patients, updates records, and keeps the office running smoothly.
You can take the first steps toward a career in these roles on your schedule with flexible, online career programs you can complete in less than a year.
Explore more: Dental Assistant vs Dental Hygienist
Remote healthcare jobs
While many healthcare jobs are hands-on and require you to work in an office or clinical setting, there are a few roles that offer the possibility of working from home. If you're looking for remote work, pursuing a job as a medical biller and coder or a medical transcriptionist could be the perfect path for you. Both medical billing and transcription jobs involve work that is mostly done on a computer, which makes it easier to take your job with you wherever you go.
Medical billing and coding involves translating the codes written on a patient's medical record in order to process insurance claims. Being comfortable with computers and knowledgeable about medical terminology and processes are vital to success in the field. Penn Foster Career School's online Medical Billing and Coding diploma program covers the foundational skills that can help you become confident in your role, from basic healthcare procedures to studying specific and up to date codes for different conditions, treatments, and more.
Learn more: Your Medical Billing Coding & Salary Guide
Medical transcription also involves work that relies on access to a computer and internet connection. If you have those, you might not need a presence in an office. Medical transcriptionists are responsible for translating voice-recorded notes from physicians and other medical professionals to text, providing a clear and concise addition to a patient's history. Like medical coding, the process requires some foundational medical knowledge, like terminology and standard practices, which you can study online around your schedule with Penn Foster's transcription program.
While these careers are often flexible enough that you can start out working from home, it's important to keep in mind that you may be expected to come into an office setting on a regular basis when you're first hired.
The best healthcare jobs
Each role in healthcare is an important part of the process. From the assistants who help prepare exam rooms and tools, to the professionals that translate and process medical notes and insurance documents, there's no small job. Everyone is part of making sure the patients have the best experience possible and get the help and advice they need. However, if you want to have a more hands-on role in the medical field, one of the best healthcare career paths for you could be medical assisting. As a medical assistant, you'll be able to work in physician's offices, clinics, and hospitals taking patients' vital signs and preparing them for appointments with the doctor.
Trained medical assistants can earn an average of $33,610 per year starting out, and the demand for medical assistants is expected to grow by 23% in the next ten years, making now the perfect time to start training for the job. With Penn Foster's self-paced programs, you can work toward becoming a certified medical assistant your way.
Interested in taking on more of a leadership role in the medical field? Healthcare management can be a rewarding career that allows you to combine your interest in medicine and helping others with your leadership skills. Earning an associate's degree in healthcare management can help you prepare to sit for industry certifications, apply for different roles with confidence, and take the next step in your medical career.
Explore more: Top Allied Health Careers
Prepare for your future with Penn Foster.
Whether you're just starting out in the healthcare field or you're looking to advance in your current role, Penn Foster's flexible, online programs can help you prepare to carve out a rewarding career path. Not sure which healthcare career is right for you? Talk to an Admissions Specialist today at 1-888-427-6500.