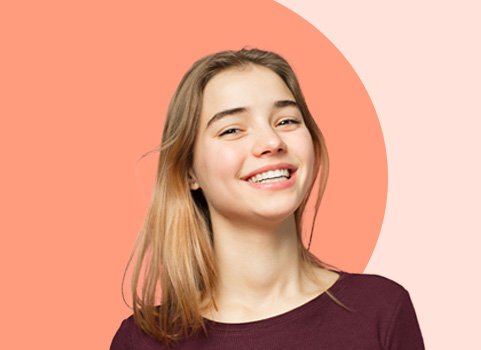 High School
Beyond Graduation: How High School Prepares You for Success
High school can teach you more than how to do math problems; you can learn skills that are useful in any job. In this blog, you'll find out more about the skills you can gain from your high school classes and how they apply to work and life.
Finishing high school is more than just a rite of passage, something that everyone has to do. It's an important step to make sure that you're set up for future success whether that means starting a career, getting a promotion at your job, going to college, or joining the military. But does high school really teach you what you need to know? Is what you learn relevant to real life? Here's everything you need to know about how earning your high school diploma can prepare you to reach your goals!
Why do you need a high school diploma to get a good job?
Today, more than
39% of jobs require at least a high school diploma
. Even more jobs require some level of post-high school education or training. That makes getting your diploma a vital step in making sure you can get a decent job after high school. While there are many skills you can learn through on-the-job training, having your diploma shows employers that you are able to learn, have certain basic skills, and can see something through to the end.
39%
OF JOBS REQUIRE HIGH SCHOOL DIPLOMA
How does online high school prepare you for a job?
While it may seem like what you learn in high school doesn't directly match the skills for any particular job, what you're learning can help you prepare for a variety of roles. It's not your knowledge of literature or how well you did in physical science that really matters – it's the skills you build by studying, working on assignments, and working with others that are really relevant to a successful future. These soft skills are things that you can take to any job and employers consider them to be very important! They're the kind of skills that demonstrate that you are capable of working on a team, solving problems, and managing your own time.
Online high school, especially, can help you build and strengthen soft skills. In an online school, you're often expected to work independently, be flexible, manage your own time, and solve problems on your own.
Kimberly Quinonez
needed a high school diploma to advance her career. Once she earned hers online, she was able to secure a full-time position at the Hampton County Sheriff's Department. She's since received a promotion, is graduating with her associate degree in social work, and plans to earn her bachelor's degree next.

"I dropped out of school and one thing that I always wanted to do was to graduate. I always dreamed of graduating and walking across the stage and throwing my cap up into the air."
What skills do you learn in high school that can be helpful in real life?
There are many skills you learn in high school that are helpful in real life and in the workforce. You're not just learning the Pythagorean theorem – you're learning how to think for yourself and effectively work through your problems. Other skills that high school teaches you that are relevant to real life include
1. Developing critical thinking skills
One of the most important skills you learn in high school is critical thinking. This involves analyzing information, evaluating arguments, and making sound judgments based on evidence. These skills are very important in the workplace, where managers need employees who can think critically and solve problems on their own. Critical thinking allows you to approach tasks with a logical and analytical mindset, which can help you excel in any career!
"Online high school helps prepare students for a job by helping them develop real skills like time management and problem solving. In turn, students build confidence and the knowledge needed to be their best selves."
2. Learning time management
High school is also an excellent time to learn time management skills. As a student, especially an online student, you're responsible for planning your time effectively to make sure you study, take exams, submit assignments, and graduate.
Time management is vital in the workforce, where employers expect employees to be able to prioritize tasks, meet deadlines, and manage their workload. Being able to manage your time effectively can help you stand out as a productive and reliable employee! Besides that, having strong time management skills can help you stay organized and on top of things in your everyday life.
3. Communication skills
High school also helps you develop your written and verbal communication skills. While you may not enjoy writing that essay or giving a presentation, these tasks help you learn how to communicate your thoughts and ideas to others. In the workforce, effective communication plays a huge part in determining whether or not you'll be successful on the job, and employers want employees who can communicate clearly and confidently. Strong communication skills can also help you build better relationships with the people in your life!
High School English instructor Shawn explains, "Writing is definitely an important skill to have. You need it for many things in life. If you're applying for a job, you'll need to write a cover letter. You'll have to prepare a resume. A lot of times your boss will ask you to prepare something [for the job], so you'll have to have some skills with writing. And if you want to further your education in college, you'll need to know how to write for your professors."
4. Learning to work independently
With online high school programs like Penn Foster, your classes are all self-paced and there are no set deadlines. There are also no scheduled classes with teachers; you are responsible for learning on your own. Through being responsible for studying and learning on your own, you can become comfortable with working independently. This skill is beneficial to have for any career you'd like to pursue because you won't always have someone telling you what tasks you need to complete when.
Is high school actually important?
Yes, high school is important! Or at least, getting a high school diploma or GED is important to making sure you don't miss out on opportunities like better jobs, higher salaries, and promotions. While there are still some jobs that don't require a high school diploma, you're not as likely to be able to get promoted to more advanced roles unless you do have your diploma.
Even more important than job opportunities? How much you can earn! Someone who finished high school can earn around $7,000 more per year than someone who didn't.
Do grades really matter in high school?
Yes, grades do really matter in high school, but how much they matter really depends on what you want to do after you graduate. In order to get to graduation, you do have to make sure your grades are at least passing. A passing grade can vary by the school, but most high schools consider a 65, or a D, to be just passing. Anything less than that and you may not pass a class or have to repeat the class.
Outside of making sure you pass your classes, your grades likely won't matter as much to potential employers if you're looking to get a job right out of high school. Usually, they'll just look to make sure you graduated and that's it.
However, if you want to go to college, then your grades matter a little more.
Read more: Penn Foster Exams and Grading Explained
Do colleges care about high school grades?
Yes, colleges care about high school grades. When you're applying to colleges, you're competing with tons of other students who want to enroll there. Schools want to make sure that the people they accept are ready for college-level coursework and that they are able to succeed in harder classes. That often means looking for applicants who have higher grades. This doesn't mean that you need a perfect GPA to be accepted to college; different colleges have different standards for who they accept. However, it does mean that you want to make sure you do your best and try to get decent grades.
Read more: How to Apply to College After High School
Does high school help you prepare for college?
Yes, high school can help you prepare for college! The skills you learn in your high school classes, like writing essays, are the same skills you'll use in college. For the most part, what you learn is basically a stepping stone for what you can expect when you go to college. And, if you know you definitely want to go to college after you graduate, you can even start taking some more advanced courses that can help you better prepare for what to expect. For example, Penn Foster's High School Diploma with Early College Program is designed to help you prepare to take the next steps toward furthering your education by giving you the opportunity to take the more advanced classes that many colleges look for on applicants' transcripts.
Read more: How to Prepare for College in High School (Checklist)
Is online high school worth it?
Yes, going to online high school is definitely worth it. Whether you're a traditional student looking to finish high school your way or you're an adult who needs to get their diploma for a job, online high school has a lot of benefits. With Penn Foster High School, you can study at the pace that works best for you, around your schedule. There are no scheduled class times or exam due dates, so you can study and take tests around your work schedule, your life, or your hobbies. And, when you graduate, you've earned a regionally and nationally accredited high school diploma that can help you take the next steps toward the job you want, college, or the military.
Dr. Andrew Shean, Chief Learning Officer, explains that online high school can be a very viable option for those students who don't want to or can't attend their local high school.
"[Online school offers] the ability to be flexible and self-paced, and also have high touch support, curriculum that's engaging, and you don't have the unnecessary nonsense that happens in high school."