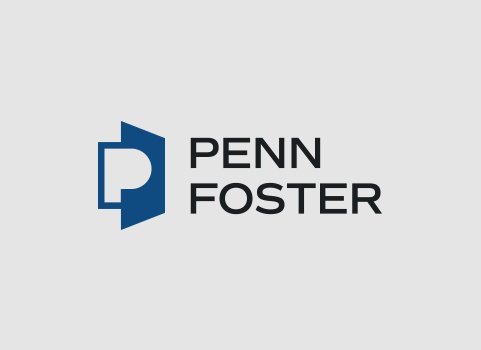 Veterinary
The Difference Between a Veterinary Technician and a Veterinary Assistant
Veterinary technicians and veterinary assistants have similar, rewarding jobs however each role has their differences such as responsibilities and salary.
Veterinary technicians and veterinary assistants have gratifying, rewarding jobs that allow them to work alongside veterinarians to provide exceptional care to animals. While there are many similarities between the two positions, they require different levels of training and carry different responsibilities within the veterinary setting. The most significant difference is that veterinary technicians need to pass credentialing exams and veterinary assistants do not.
Vet tech vs vet assistant: roles and responsibilities
The primary responsibility of a vet tech is to provide medical care for animals under the supervision of a veterinarian. Vet techs can perform a wide variety of tasks, from administering medication and conducting diagnostic tests to assisting with surgery. They may also be responsible for patient care, such as monitoring vital signs and providing postoperative care.
In contrast, vet assistants primarily perform administrative tasks, such as scheduling appointments, answering phone calls, and greeting clients. They may also help with animal care, such as feeding, exercising, and cleaning up kennels.
Training and education to become a vet tech vs becoming a vet assistant
Education and training requirements for vet techs and vet assistants also differ. To become a vet tech, you typically need to complete a two- or four-year degree program in veterinary technology that is accredited by the American Veterinary Medical Association (AVMA). Students in these programs typically take courses in subjects such as animal anatomy, pharmacology, and anesthesia, as well as gain hands-on clinical experience.
In contrast, becoming a vet assistant typically requires a high school diploma or equivalent, although many employers prefer some previous experience working with animals, a Veterinary Technician Associate Degree, as well as a National Association of Veterinary Technicians of America (NAVTA)-approved Veterinary Assistant Career Diploma.
While formal schooling isn't always necessary, potential vet techs and vet assistants often find it helpful. Veterinary Technician Associate Degree grad Nicole Gonzalez explains her time in a formal program "really helped bring out some of my own confidence, to know that I could do it... Even at work now, there are things that I learned in the program that I've been able to go back to and reference and my coworkers ask how or why I know this, and that's just what I learned. I'm grateful for it every day."
Read more: Earning Your Vet Tech Degree Online vs. On Campus
Is certification and licensing different for vet techs and vet assistants?
Just like training, there are differences in certification and licensing between the two roles, too. Vet techs are typically required to pass the Veterinary Technician National Examination (VTNE) and be licensed in the state where they practice, while vet assistants are not required to be licensed or certified. However, some vet assistants may choose to pursue certification as a Veterinary Assistant (VA) through NAVTA, which can improve job opportunities and earning potential.
Read more: How to Become a Certified as a Vet Tech (State by State)
Vet tech vs vet assistant: career path and specializations
It's important to consider the career path and specializations available to vet techs and vet assistants. Vet techs may choose to specialize in areas such as emergency and critical care, behavior, clinical pathology, or anesthesia. They may also advance to leadership roles or pursue a specialty certification, such as in veterinary dentistry or surgery. Vet assistants, on the other hand, may advance to more administrative or supervisory roles within a veterinary clinic or animal hospital, but they generally have less opportunity for specialized training or advancement.
Read more: Q & A With a Vet Tech Graduate
Vet tech salary vs vet assistant salary
Because of the differences in job duties as well as training and education needed, there is likewise a difference vet tech and vet assistant salaries. According to the Bureau of Labor Statistics, the median annual wage for veterinary technicians was $38,240, while the median annual wage for veterinary assistants and laboratory animal caretakers was $34,740. However, it's worth noting that specific factors such as experience, location, and employer can impact your earning potential.
Read more: 5 Ways to Earn More Money as a Vet Tech
Can a vet assistant become a vet tech?
Why be a vet tech instead of a vet?
Becoming a vet tech instead of a vet might be a good choice if you want to work closely with animals but lack the time, resources, or desire to attend veterinary school. As Vet Tech graduate, Kristy Donovan points out, a career as a vet tech can still be highly fulfilling, allowing you to make a difference in the lives of animals and their owners. "I feel proud of myself for being able to realize which career field I would most like to be in, and then taking the steps to begin the process of obtaining my degree to pursue that career."
Is a vet assistant the same as a vet nurse?
Generally, veterinary technician and veterinary nurse are sometimes used interchangeably. While most of the industry does refer to the role as "veterinary technician," there is some debate amongst professionals in the field and professional organizations on the right term for the job. Many say that vet nurse better defines the role, while others feel veterinary technician is the right fit.
Which job is right for me: vet assistant or vet tech?
Both vet techs and vet assistants play important roles in providing medical care for animals, but their roles and responsibilities differ significantly. When deciding which path to take, it's essential to consider factors such as salary, education and training requirements, certification and licensing, and career opportunities. Whether you choose to become a vet tech or a become a vet assistant, you can look forward to a rewarding career working with animals every day!